April 2020 Housing Market Update
May 20, 2020 - Although the housing market has felt the effect of COVID-19, the monthly median sales price has increased in the Baltimore Metro area and days on market remains low.
Baltimore Metro Area - Overview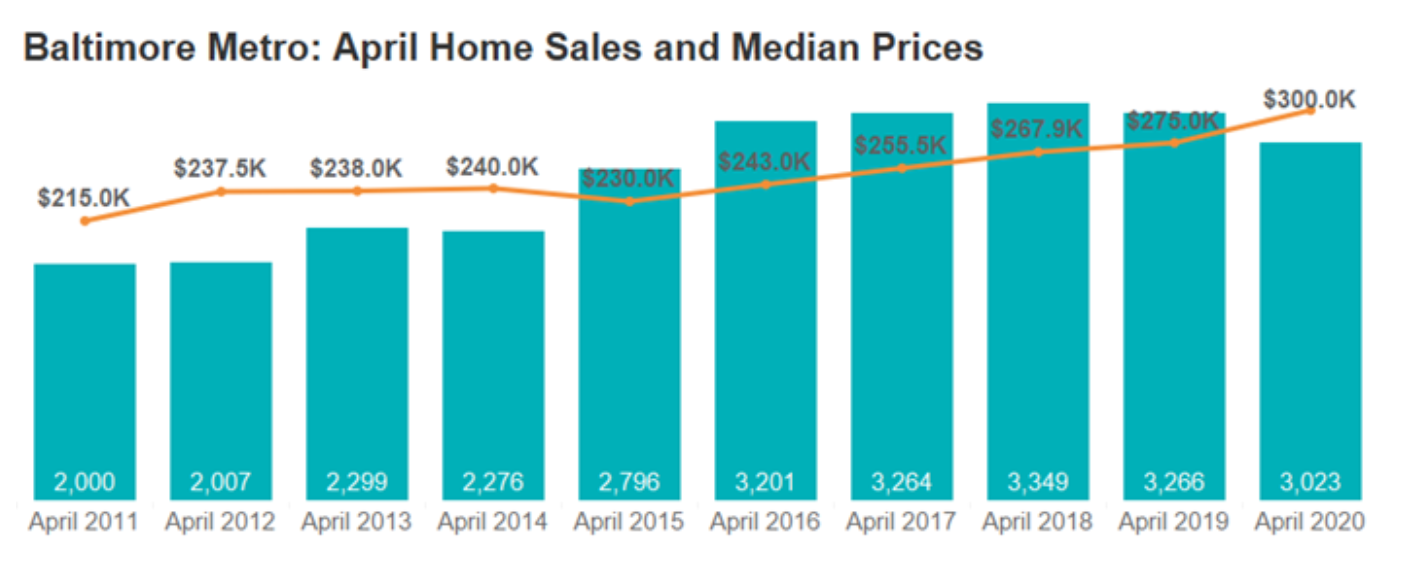 Howard County saw about half its average April new listing volume for single-family units, while Anne Arundel slid to a low level of new listings not seen since May 2010.
Baltimore County witnessed a -29.2% month-to-month loss in new listing. Usually, April grows +14.9% from March.
New pending sales fell -22.6% month-to-month - a degree of decline last seen in December 2013.
As well, while the region saw its first year-over-year decline in closing volume in seven months, the losses were smaller than surrounding metro areas (DC: -19.0%, Philadelphia: -18.5%).
Howard County saw a price surge in several of its suburban cities, as units in Woodbine ($705.0K, +70.6%), Woodstock ($529.0K, +85.6%), and Highland ($872.0K, +57.1%) closed at higher costs.
Harford hit a best in a decade median sale price, with Havre de Grace ($322.5K) advancing +30.6%.
All counties achieved a ten-year overall low for days on market, as Anne Arundel's days on market for detached units (9 days) declined by just over two weeks.
The Baltimore Metro Area housing market includes the City of Baltimore, Anne Arundel County, Baltimore County, Carroll County, Harford County, and Howard County in Maryland.
Source: MarketStats by ShowingTime based on April 2020 Bright MLS housing data