February 2021 Housing Market Update
March 29th, 2021 - In the month of February, total sales dollar volume hit $979.3 million (+31.7%). The median house price reached $300 thousand, as opposed to $277,000 thousand last year.
Baltimore Metro Area - Overview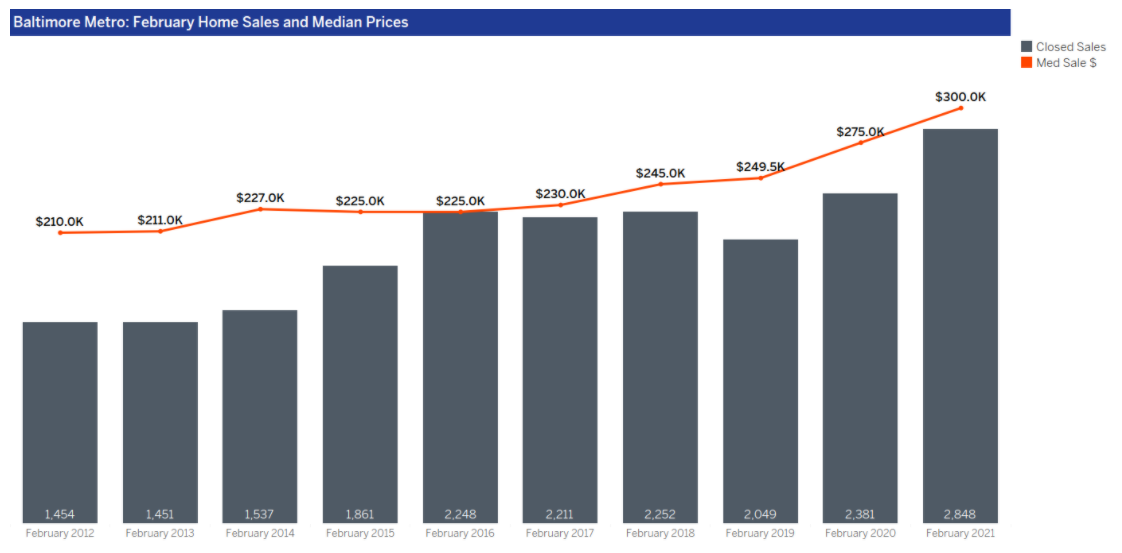 February total sales dollar volume hit $979.3 million (+31.7%).
Total sales volume (2,848 units) gained 19.6% year over year.
Homes came under contract in 29 days fewer than February 2020.
Baltimore City townhouses were up 43.5% year over year, hitting $177.2K – their third-highest month in the last ten years. Locust Point townhouses saw their median sales price increase 58.7% to $373K.
The median sales price in Howard County for attached homes increased to $349.9K (+10.2%), a February best.
The Baltimore Metro Area housing market includes the City of Baltimore, Anne Arundel County, Baltimore County, Carroll County, Harford County, and Howard County in Maryland.
Source: MarketStats by ShowingTime based on February 2021 Bright MLS housing data.